OUR CUSTOMERS TELL US,
THEY HAVE NEVER MISSED A NEW PRODUCT
LAUNCH UTILIZING THE THOMAS GROUP.
Custom Metal Stamping / Deep Drawing / Embossing / Anodizing / Gasketing / Tool Making
THOMAS GROUP KNOW-HOW
GLOBAL CUSTOM METAL STAMPING PROVIDER
Leader in the custom metal stamping Industry since 1963
Global Manufacturing presence, stamping over 5 billion parts a year
Unrivaled engineering expertise and experience producingcustom metal stampings
High speed mass production equipment with progressive and eyelet transfer presses
Capabilities for small and mid sized parts
Materials from tin plated steel to aluminum
Stampings from 0.25 to 0.55 mm
Chemical and electrolytical anodizing surface technology
Embossing, Gasketing
Deep Drawing
ISO 9001 Certified
THOMAS GROUP SERVES THESE INDUSTRIES:
Industrial
Aerosol
Cosmetics
Pharmaceautical
Consumer
Electronics
Lawn & Garden
Automotive
Aerospace
THOMAS GROUP COMPETENCE
CUSTOM ENGINEERED STAMPINGS
Progressive stamping for high running products
Transfer stamping for complex shapes
Deep drawing technology for various materials
Solutions for actualizing your ideas and fulfilling your requirements
Anodizing technology to implement your color designs
Embossments and rolled features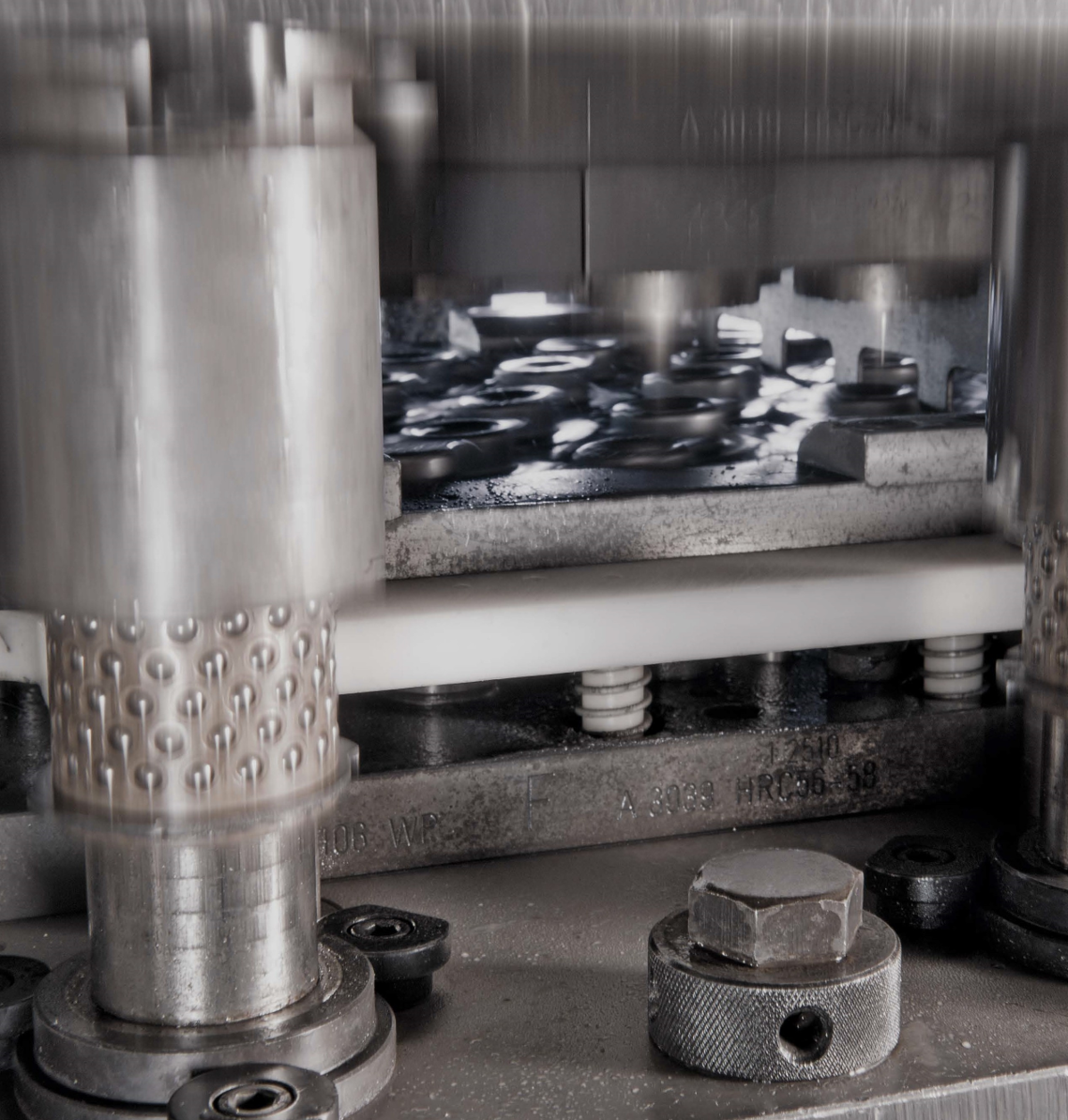 OUR TECHNOLOGY
Progressive presses
Transfer presses
Gasketing machines
Anodizing lines
Electrolytical aswell as chemical
Anodization processes
THOMAS GROUP TOOLSHOP
PRODUCT DEVELOPMENT AND ENGINEERING
We are able to offer the full service package:
From your first draft and your first drawing to the initial concept
Definition of tools and procedures
Produce customer samples
Test phase and samples
Manufacture and insertion of tools and procedures
DESIGN OF TOOLS
AND PROCESSES
OUR TECHNOLOGY
Project management
CAD
3D print
Material testing
Turning
Milling
THOMAS GROUP RELIABILITY
PRODUCT DEVELOPMENT AND ENGINEERING
We are able to offer the full service package:
Our commitment to quality, service and reliability are the hallmarks at all of our production sites. We satisfy all customer quality requirements.
Continuously improving with our ISO 9001 certified systems.
Our global presence allows us to be responsive to all customers regardless of geography.
With our standardized production processes we guarantee the same quality no matter where we supply our customers.
We ship on time and in full.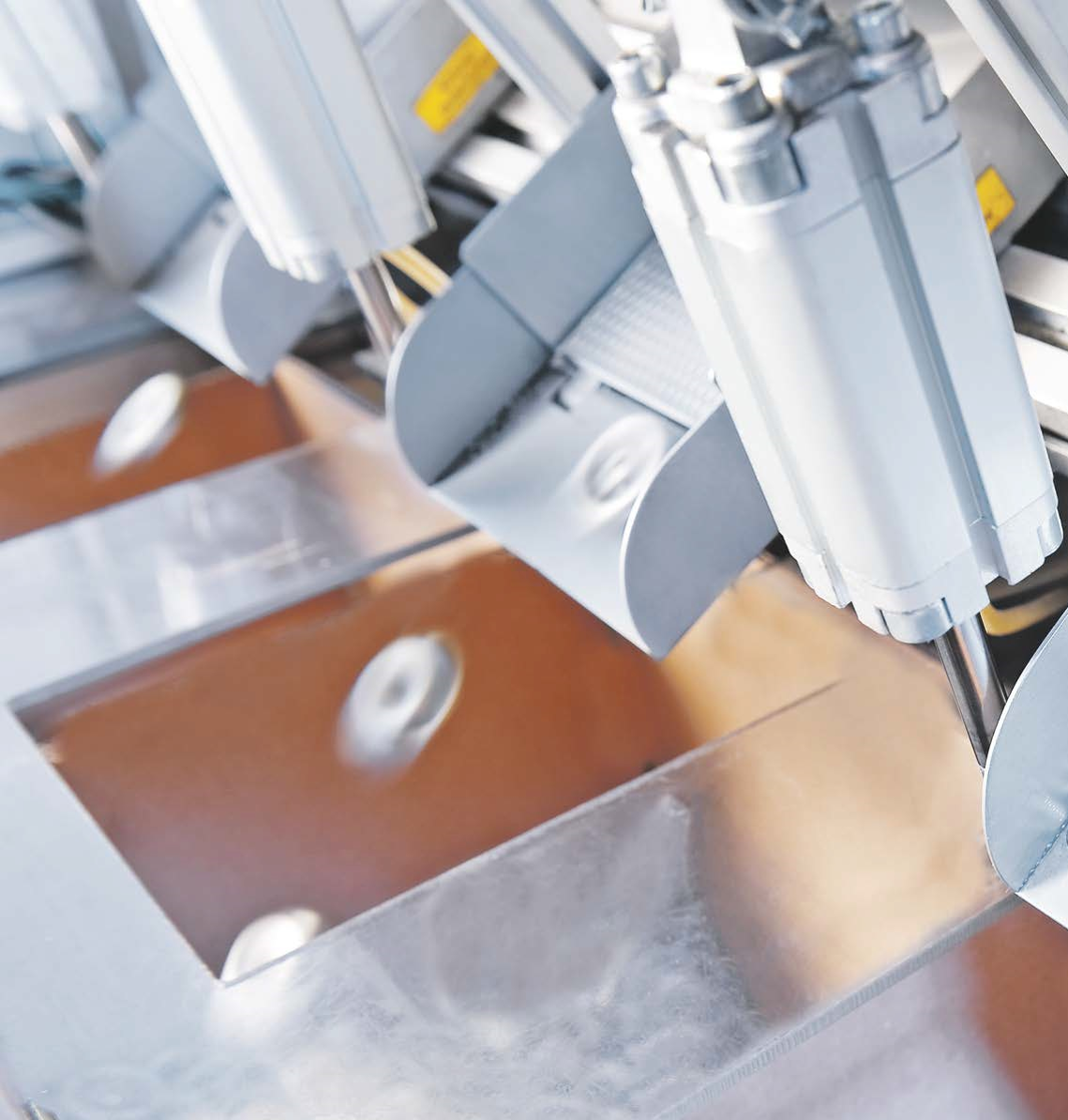 THOMAS GROUP METAL STAMPING
CAPABILITIES & MATERIALS
We use Aluminum, Copper, Brass, Steel, Stainless Steel as well as Tinplate.
Our Stainless-Steel Thicknesses up to .020" and thicknesses of up to .032" Aluminum, Brass and Copper up to .040" Thickness
Drawing- Length of Draw will all depend on Part design.
We can do shapes such as Ovals, Circles, Squares, Double Diameter, and some triple Diameter components.
Unsure about our capabilities or simply like to know more?